Serious anti-counterfeiting statement
Recently, it was discovered that the 200ml/bottle of "Tiaojia No. 1" 5% Acetamiprid EC sold by the Hetang Supply and Marketing Cooperative, Pengjiang District, Jiangmen City, sold by Xinhui Zhengyongying Agricultural Materials Wholesale Department illegally used our company registration certificate No. (PD20101347), please refer to the "Status Notes" for the specific investigation, SEGA Technology has done corresponding rights protection work. Here, SEGA Technology specially reminds all new and old customers to look for the SEGA brand and beware of counterfeit and shoddy products.
Welcome new and old customers to report and report, and the company will pursue the lawbreakers and their corresponding legal liabilities.
Note: Attached is the "Statement", the pictures of the fake products and the product label of Sega Technology Sega (5% Acetamiprid)
Zhejiang SEGA Technology Co., Ltd.
2019.03.18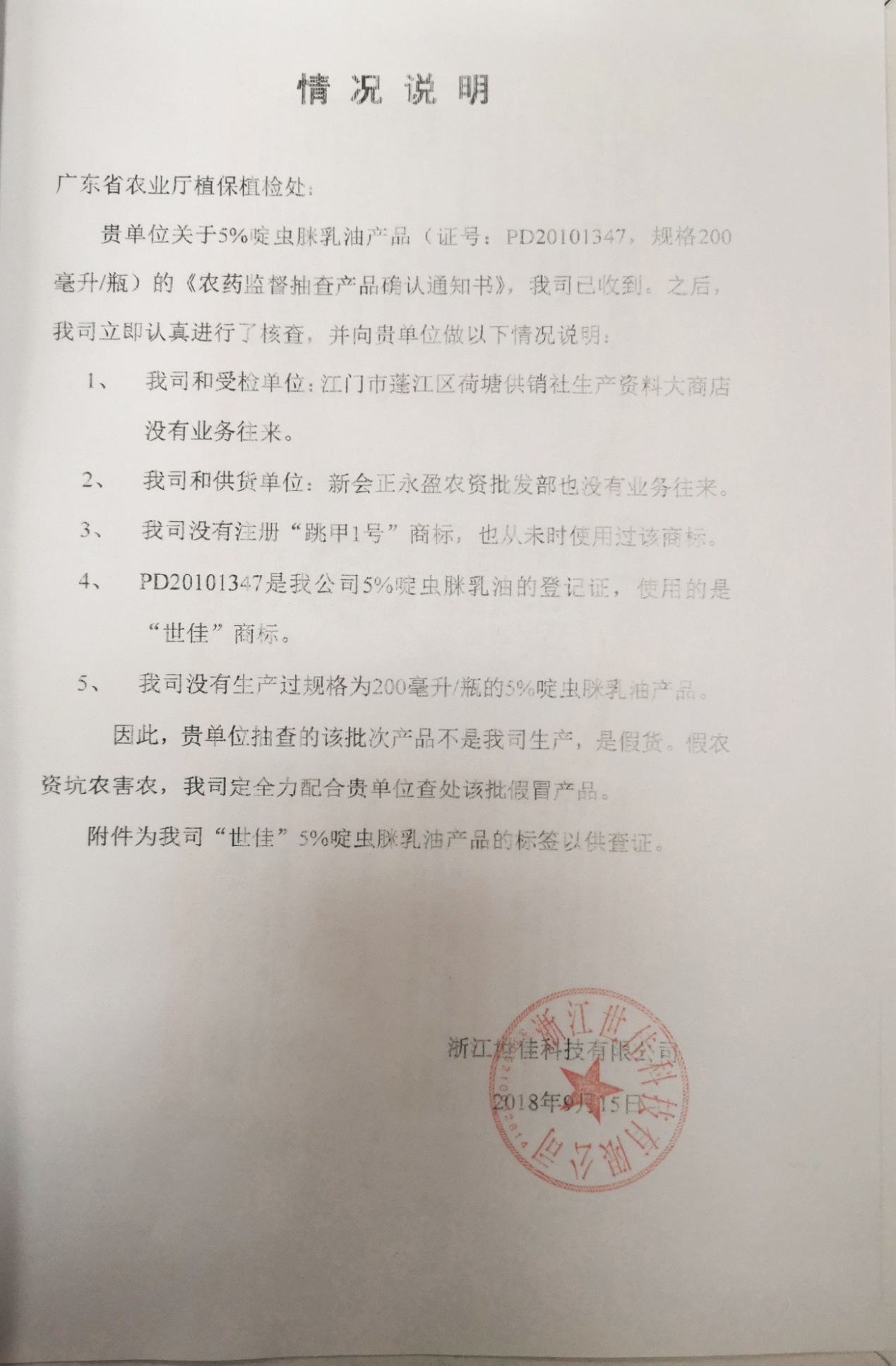 Fake goods circulating in the market: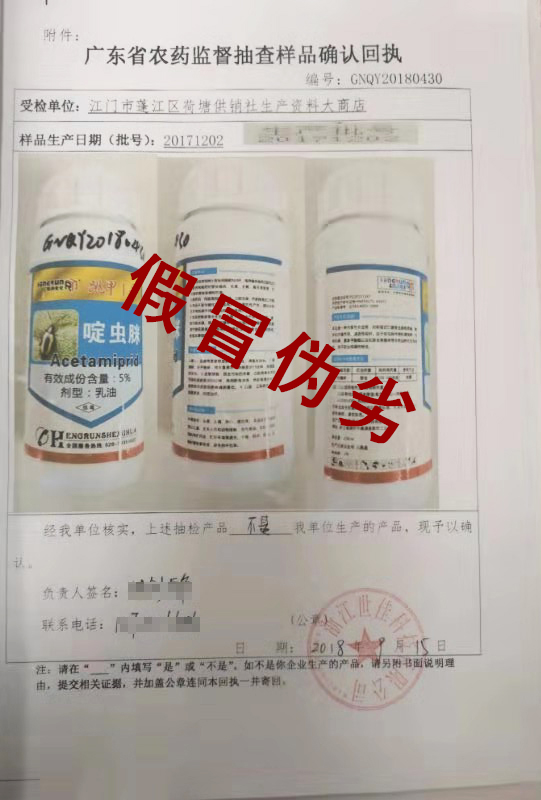 SEGA Technology World Best (5% Acetamiprid) Product Label: